Susan's contribution to Simply 6 really shows what it means to be "in the dog house". Thanks for your contribution!
Sillyfrog's Blog
We use a photo and write a story in 6 minutes.
Today's prompt is: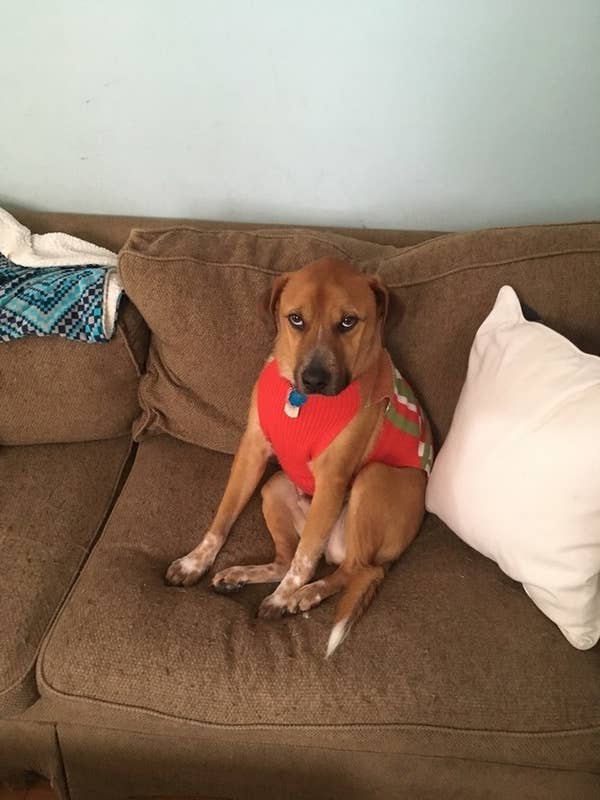 David had the worst day.
His 8 page report wasn't in the folder and was declared lost.
His water pump gave out on his SUV requiring a tow.
And?
He'd forgotten his mother-in-law's birthday!
Sandy wasn't happy when he came home late, without picking up the take-out, keeping her mother sitting in the dining room for 2 hours!
David had many great excuses but the one that didn't 'cut it' was not making a 'heads-up' call to warn her.
Later that night, Sandy, still furious about his lack of communication, handed him his pillow and pointed to the couch.
When he returned from brushing his teeth, there was Bruno on the couch also annoyed.
It was HIS spot.
David just couldn't win today…
He spent the night on the floor.
(130 words)
View original post 7 more words