2023 Update!!
I consider myself flexible and diverse. I am constantly busy with some sort of art! I draw, mostly Mandalas and hands (yeah, weird I know), and of course make my miniatures. I make miniature things with polymer clay and have the materials to try some work in resin-art. I also sew, crochet, make jewelry, and anything else that I find to do! I recently started throwing pottery, ever since David, my husband, bought me pottery classes for my birthday in 2021. I am not very good at it yet but it is fun and I like the end results!
I am still accepting donations for the fundraiser for the scholarship in my son's name! This May/June will be the second year it is awarded to two students graduating from the high school Joey did. I sent the school $22,000 to start the Joseph Bialczak Excellence in Mathematics Scholarship but know it will take funds to keep it going. Right now, not working, I can't contribute any more at this time but it is still something I am truly proud of. This will last a minimum of 11 years if no other money is raised. This is a tribute to my son, who I miss more than anything!
I am a shop owner on ETSY: Stine Miniatures! I build miniature dollhouses and have been working on special requests. https://www.etsy.com/shop/StineMiniatures
Check it out!
I am really proud of the work that I do and all I have accomplished. I originally started building these miniatures as "something to do" after losing both my husband of 21 years and my 19 year old son in the course of thirteen months, in 2018 and 2019. I found the work to be therapeutic and I realized I was really good at it. Now I sell them to people all over the world, as I sell them fully assembled and customized. One of my last sales was to someone in Qatar!
While keeping busy with this blog and making my miniatures, I try to find time to squeeze in family time, dog time, and me time. I listen to Audible all the time, while working, while walking the dog, and while driving. I have "read" so many books this way and love that my repertoire of reading materials has widened. I love my time writing, here on my blog and on my own, and have found many good people, who I consider friends, here on WordPress. We may have a new puppy! Sam was wandering the streets for quite a while apparently and so far no one has come looking for him. Brody, my service dog, seems to tolerate him and like him a little!
In 2021 I got married to David and feel lucky to have found another partner in life who I connect with deeply and who loves me very much. He and my daughter, Lindsay, get along great and my father, who is 90 and has advanced Alzheimer's, likes him so much too! I miss my late husband and cherish the feelings of love I am able to still receive from David and my other friends and family after having lost him. Losing my son is still very hard to cope with, although I am finding the strength to move forward as that is what life is about. I was able to have a small burial plot in Connecticut for Joey and his father, so they will forever be together where Joey grew up and where Bob and I lived together.
I have masters degrees in Psychology, Education, and am certified in School Administration. I am certified to teach Special Education grades K to 12 and Elementary Education. My focus as a teacher was to show students everyone has the capacity to learn, it is really about finding a way to get there. I love reading to kids, even the high school students and introduced my classes to Roald Dahl, Ray Bradbury, and so many other great authors. I have experience in behavior management and have been known to introduce diverse forms of art, like The Three Tenors, to inner-city middle school students. I don't teach right now as I resigned after losing my son in July of 2019.
In July of 2019 I lost my 19 year old son. He had just graduated high school and was headed to Florida Institute of Technology to study mechanical engineering. He was brilliant. He died on his way home from work in a motorcycle accident. Please consider donating to the Scholarship fund I am setting up in my son's name.
I still have my two guinea pigs, Beary and Oreo, and my best buddy Brody. He is certified as my service dog although he got attacked by three giant pitbulls last November which has sent him back close to the beginning of all the training he had. He is unfortunately traumatized and I often wonder who is servicing who! We are working on him gaining his confidence back and although not always the best behaved in the public eye, he does his job perfectly for which he is cherished. Having his new little brother is helping his confidence too.
I suffer from Psoriatic Arthritis, depression, and anxiety. I do have PTSD, which is why I have Brody certified. I do not let any of these problems define who I am and don't talk about them much, as I deal with them and move on. I do mention it though because sometimes there is the need to talk about things and whether it is for me or for another blogger, I always want people to know there is someone to talk to, who can relate to many different challenges, and who does NOT have a perfect life but who is still VERY happy and blessed.
What People Say
Darren on Jan 4, 2022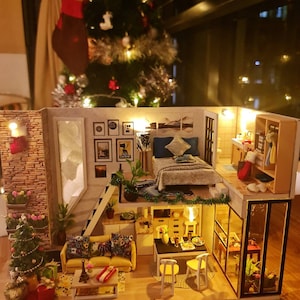 5 out of 5 stars
This masterpiece is absolutely stunning! Great attention to details!! I love it so much! Thank you Christine 🙂
Courtney on Dec 31, 2021
5 out of 5 stars
Awesome artist. She made it very accommodating to drive to drop off at mutual a location .
The Rose on Dec 18, 2021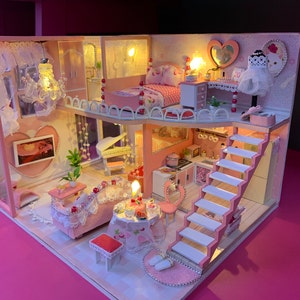 5 out of 5 stars
A stunningly beautiful pink miniature home. Makes me feel very happy to look at it and enjoy the little details and different colors.
---
Let's build something together.
stinewriting@gmail.com
---